---
ÜBERSETZUNGSBÜRO LUZERN
ABC Translation mit Sitz in Luzern bietet Ihnen rasche Dienste von erstklassiger Qualität (Übersetzungsbüro Luzern).
Wir sind in der Lage, allen Ihren Übersetzungsbedürfnissen gerecht zu werden, ob für die Übersetzung einer Website, eines amtlichen Dokuments oder Fachtexts. Unsere qualifizierten Übersetzer sind auf spezifische Fachbereiche, wie Wirtschaft, Marketing, Tourismus, Politik oder Medizin spezialisiert. Sie sind alle Diplom-Übersetzer oder besitzen den akademischen Abschluss als European Master in Translation und sind beim britischen Berufsverband ('Institute of Translation and Interpreting' – ITI') bzw. dem entsprechenden Berufsverband ihres eigenen Landes
akkreditiert. Sie übersetzen von ihrer zweiten Sprache in ihre Muttersprache, sodass eine hohe Qualität der Übersetzung garantiert ist.
Wir bei ABC Translation übernehmen auch Ihre beglaubigte Übersetzung. Hier eine Auswahl der Dokumente, die wir übersetzen und beglaubigen (Übersetzungsbüro Luzern):
Geburtsurkunde, Geburtsschein, Geburtsregister
Heiratsurkunde, Scheidungsvereinbarung, Scheidungsvertrag
Einwanderungs-, Auswanderungs- und Einbürgerungspapiere
Reisepass, Visumsbescheinigung
Schulzeugnisse, Diplome, Arbeitszeugnisse, Lebensläufe
Vertrag, Arbeitsvertrag, Verkaufsvertrag, Darlehensvertrag
Patente, Patentschriften, Patentanmeldungen
Rechtsübersetzungen können sich als äussert heikel erweisen. Daher ist eine fundierte Kenntnis der rechtlichen Aspekte und Problematiken des Ausgangs- und des Zieltexts eine wesentliche Voraussetzung, denn jeder Übersetzungsfehler kann potenzielle schwere Folgen mit sich bringen, insbesondere im Bereich des Gesellschaftsrechts. So versteht es sich von selbst, dass die sprachliche Formulierung und die Präzision bei der Übersetzung von Rechtstexten sehr wichtig sind.
Der Bereich der Finanzübersetzungen erfordert eine einwandfreie Beherrschung der verwendeten Terminologie. In diesem Bereich steht die Präzision an erster Stelle, denn nur ein kleiner Terminologiefehler kann weitreichende Folgen haben. Wir bei ABC Translation garantieren Ihnen die beste Qualität für die Übersetzung Ihrer Finanzdokumente.
Die Übersetzung von Marketing-Dokumenten erfordert über die sprachlichen Kompetenzen hinaus auch eine Kenntnis der Geschäftswelt sowie redaktorisches Geschick. In dem Bewusstsein, dass ein Übersetzungsfehler das Image Ihres Unternehmens wesentlich beeinträchtigen kann, arbeitet unsere professionelle Marketing-Übersetzungsagentur mit Übersetzern zusammen, die zugleich über eine weitreichende Erfahrung auf dem Gebiet der Marketing-Übersetzungen wie auch in der Geschäftswelt verfügen.
Texte aus den Gebieten der Naturwissenschaften und der Medizin entwickeln oftmals komplexe Konzepte mittels einer zugleich sehr spezifischen und gezielt ausgerichteten Terminologie. Aufgrund der Vielfalt und der Bandbreite der verschiedenen Teilbereiche wählt unsere Übersetzungsagentur für wissenschaftliche und medizinische Texte die bestgeeigneten Übersetzer je nach dem spezifischen Projekt für Sie aus, wobei ihre Fachkenntnis und ihr Verständnis der Terminologie auf den verschiedenen Gebieten der Wissenschaft und Medizin in besonderem Maße berücksichtigt werden. Denn hier geht es wirklich darum, zu garantieren, dass die Übersetzung mit der grössten Präzision den Sinn des Ausgangstextes wiedergibt.
Sprachen:
Wir bieten Übersetzungen in und aus folgenden Sprachen an: Französisch, Englisch, Arabisch, Dänisch, Norwegisch, Schwedisch, Niederländisch, Italienisch, Spanisch, Portugiesisch, Griechisch, Finnisch, Ungarisch, Chinesisch, Japanisch, Koreanisch, Indonesisch, Thai, Malai, Polnisch, Russisch. Auch für andere Sprachen können Sie uns gerne kontaktieren. Wir verfügen über ein grosses Netz von internen und externen Übersetzern, um allen Ihren Bedürfnissen gerecht zu werden. Wir arbeiten für Unternehmen, aber auch für Privatkunden in der deutschsprachigen Schweiz (Übersetzungsbüro Luzern).
Für weitere Informationen stehen wir Ihnen gerne weiter zur Verfügung und freuen uns auf Ihre Zusammenarbeit.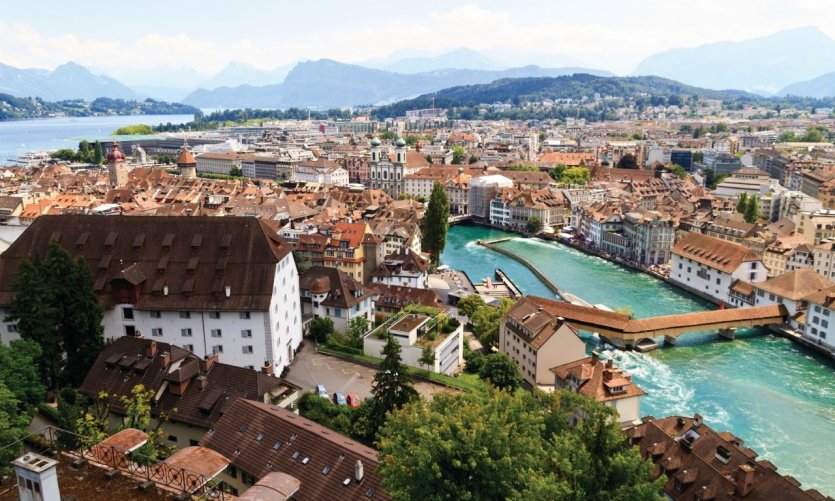 Übersetzungsbüro Luzern